Unusual and Inspiring; Indian Weddings are a cultural experience
When we talk about tourist attractions for a country, we talk about its destinations and must see places. However, in India, weddings also add up as major tourist attractions. We bet you didn't know that!! There are weddings and then there are Indian weddings. A traditional wedding ceremony in India is a grand celebration. Weddings in India are also a perfect way to experience the beauty of rich Indian culture. Evolving through the passage of time, Indian weddings are now an extravagant affair displaying great pomp and show.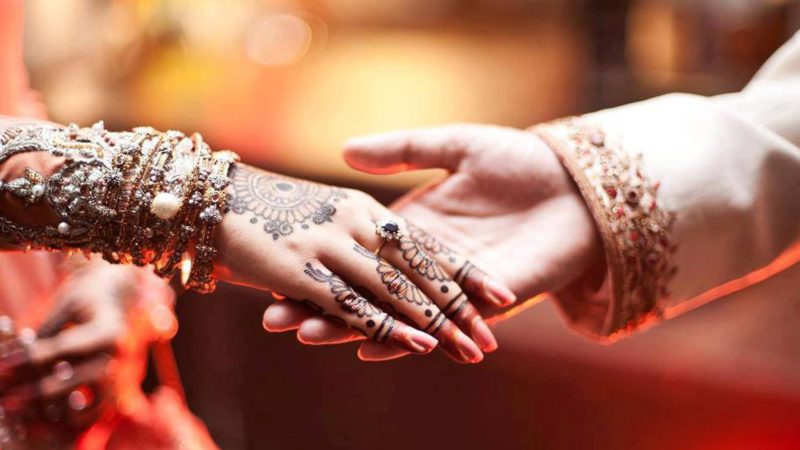 Now, you may ask what is so grand and unique about the weddings in India. Well, no offence, but Indian weddings are so much happening than any other wedding you would ever be a part of. Not just singing and dancing, you will come across shades of colours you could possibly name, only in Indian weddings. Weddings in India are not a one day affair, and the ceremonies & celebrations go on for about a week. And we believe there is no better way to experience the cultural sumptuousness of India than the weddings. Let us give you an insight to a big fat Indian wedding –
Ocean of Culture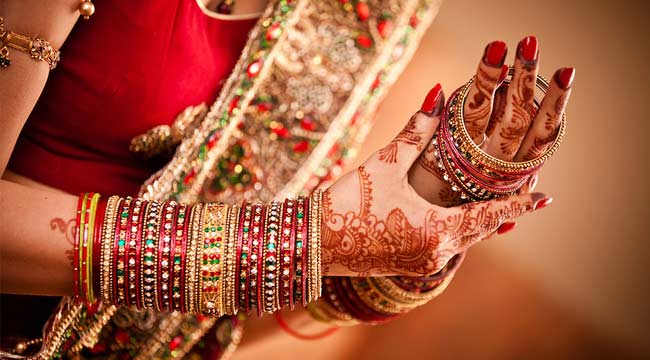 India is a melting pot of various cultures, and Indian weddings are the perfect way to explore the cultural bank of India. From traditional food to clothes to each and every ritual, you get to experience every minute cultural detail during Indian weddings. Being a guest at the wedding has its own fun as all your transport arrangements and accommodation facilities are taken care of. All you have to do as a guest is to dress up and attend the ceremonies. An experience of attending an Indian wedding is about witnessing the warmest hospitality.
Unique rituals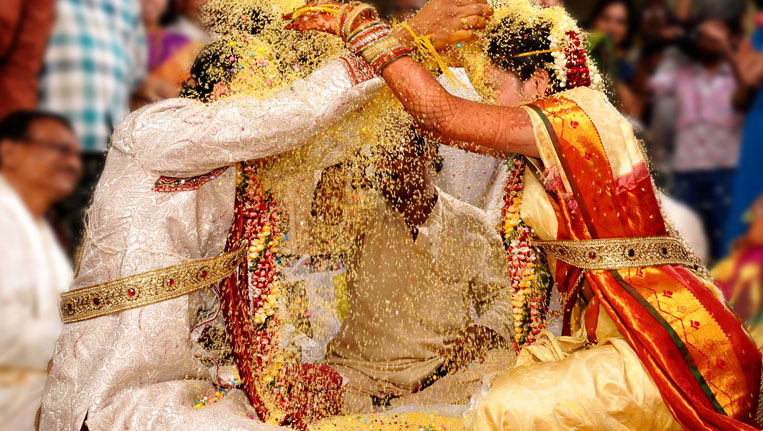 There is no one way to an Indian Wedding. Every region, every religion, and every community follows its own rituals and celebrations. Every Indian wedding comes with plethora of rituals, and we assure you that you are going to love every bit of it. There is a pre wedding ritual called the turmeric (haldi) ceremony, where turmeric is applied on the faces of the bride and the bridegroom. Another ritual includes hiding of the shoes of the groom by the bride's sister/s. A post wedding ceremony of "finding the ring" involves both bride and the bridegroom finding the ring in a pot full of milk. There are endless number of interesting and unique rituals and traditions in an Indian wedding that you are likely to enjoy wholeheartedly.
Another thing that might surprise non-Indian guests at the wedding is the groom's procession. The groom arrives to the ceremony on a decorated white horse, while the guests dance around him to the beat of dhol (Indian drum).
Shine bright like a diamond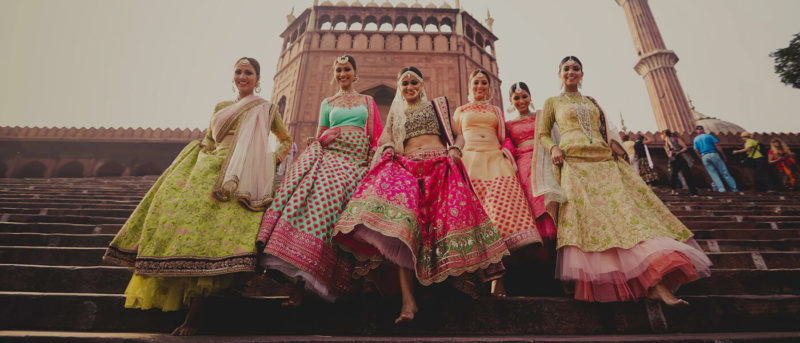 When we say shine, we are not just talking about your jewelry. Indian weddings are mostly about colours and sparkle, the brighter the better. This is your chance to experiment with all the bold colours, as only then will you be able to fit in with all the other guests who will be dressed in vibrant colours and eye-catching jewelry. If you don't have a traditional sari or lehenga, a jewel-tone dress is appropriate too.
Indians Love Colours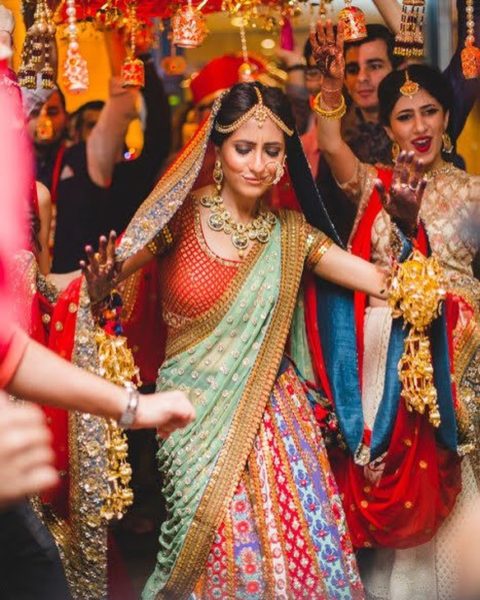 If you are on your way to attend your first Indian wedding, get ready to be blown off by splash of vibrant colours. And the colours are not restricted to their outfits. If you are from a western country where you are used to the White Weddings, Indian weddings will truly be a visual treat for you. From the décor to the costumes, everything about Indian weddings is full of colours. There will be colours you might not even know the names of, but together they all look fabulous. Then there are the jewelries that you are bound to fall in love with. There is a decorative piece for almost all body parts i.e head, forehead, ears, neck, waist, feet, and arms. The elegance is something you'd become a fan of.
Elaborated Celebration
Wedding ceremonies in India are a grand affair that goes on for months. The last three days of the wedding are undoubtedly the best and the most exciting ones. Every ceremony preceding the wedding has its own charm and as the mini celebrations will keep you on your toes all the time. The best part about these elaborated celebrations is that the families and friends get to spend quality time together. The long celebrations give the loved ones enough time to rekindle the bond.
Food Fare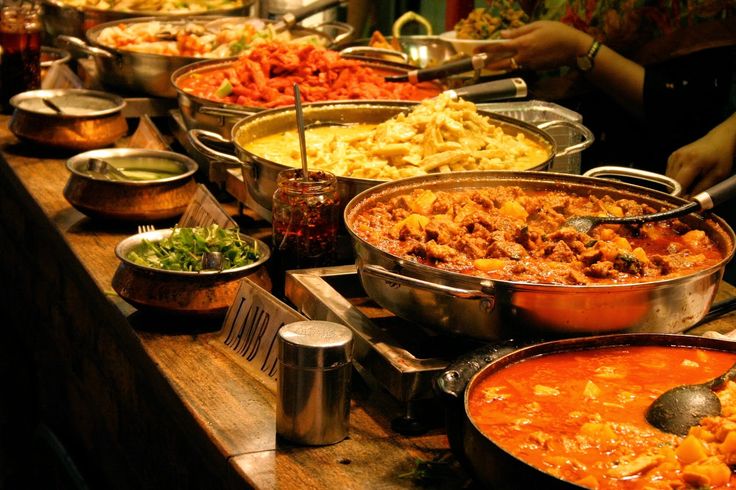 No one loves their food the way Indians do. Indians love to eat and cook flavoursome food. And, Indian weddings are the best time to taste all the delicious Indian cuisines. You will be treated with the most popular dishes of India, so you better come prepared with an appetite to try everything. It might surprise you to know that food is an essential part of any Indian wedding. Yes, it is indeed one of the many things that the guests gossip about.
The savouries served include both veg and non veg dishes. Don't be surprised if the main course involves some 50 different dishes, apart from the endless variety of desserts. It won't be wrong to say that Indian weddings are a food tour.
The inside experience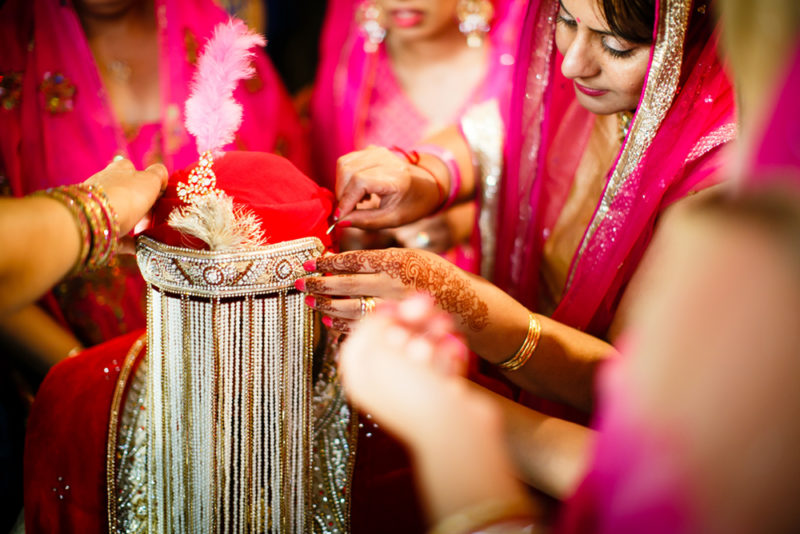 By now, you already know that Indian weddings are the reflection of Indian culture. But weddings are the perfect way to understand, learn and live the cultures in detail. From the kind of food consumed in a particular region to their folk dance forms, to their unique traditions, you learn all the little details. Indian weddings are a one hub experience, where you don't need to hop from place to place to get all the information.
India is a land nurtured with culture and tradition. India is known as much for its unity as it is adored for its diversity, and this mixture is inherited in the wedding traditions in India. Be a part of this maddening yet fascinating wedding culture of India, and we promise you will cherish every bit of it for the rest of your life.