Uttaranchal is a wonderful tourist destination of North India where tourists come from across the globe. It is a land of mountain beauty and adventure sports activities. This land is affectionately dubbed as 'Dev Bhumi'. It is endowed with sheer natural beauty and salubrious climate. It is also known for its rich flora and fauna. Tourists can indulge in a variety of adventure sports such as river rafting, boating and trekking. Uttaranchal tourism boasts of mesmerizing attractions such as mountains, rivers, wildlife, glaciers, valley of flowers, forests and pilgrimage sites. There are several famous tourist destinations in Uttaranchal. Almora, kasauni and Mukteshwar are some of them.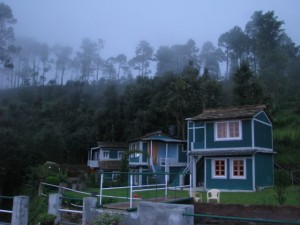 Almora
It is a fascinating hill station of Uttaranchal. Attracting tourists from far and wide, it is a perfect holiday destination. It is located at an altitude of 1,650 m above sea level. It is popularly known as the cultural capital of Uttaranchal. The forests of pine and fir against the backdrop of snow-capped peaks makes this destination look like a fairyland.Its scenic beauty never fails to capture the hearts of tourists. Several colorful fairs and festivals are celebrated here every year. It is also a home to 1000 year old Nanda Devi temple. Almora can be visited from March to June or September to November. Some of the famous attractions of Almora are Bright End corner, State museum, Chitai temple, Siyahidevi temple, Katarmal temple, Deer park and Simtola.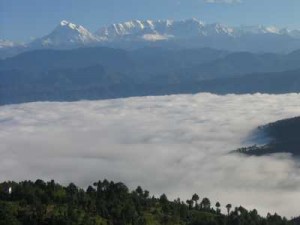 Kausani
Nestled in the Kumaon hills, Kasauni is located at an altitude of 6,075 feet above sea level. It is a small hill station soaked in sheer natural beauty. It offers breattaking views of the snow-capped peaks. It is also the place where Mahatama Gandhi lived for a long time in the year 1929. It is the birthplace of the famous poet Sumitra Nandan Pant. This picturesque hill station is dominated by dark pine forest. It is popularly known as the jewel of the Himalayas. It is located only 53 km from Almora. Kasauni attractions include Oant museum, Lakshmi ashram, Pinakeshwar (trekking area), Baijnath, Someshwar, Anasakti ashram and tea gardens.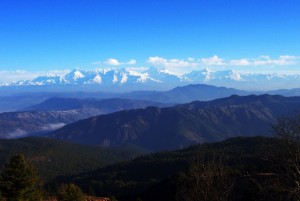 Mukteshwar
Located in the enchanting Nainital district, Mukteshwar is a wonderful destination. It offers captivating views of the Himalayas. Its serene environment, pleasant climate and natural beauty will surely leved you spell bound. You can enjoy trekking, mountain climbing and rock climbing in Mukteshwar.