Nainital Houses for Honeymooners and Nature Lovers
No matter to chatter more but it flatters to the word a lot when to discuss about Nainital. I as a Software Engineer in Delhi recently came back from a weekend trip to Nainital. I have no wrinkle over my forehead to say Nainital is one of the most-visited hill stations in North India, attracting to visitors keep in their mind to come again. Although, I am not a pen-friend to glorify or defame anything, but Nainital attractions have brought me to share with you my travelogue that is answerable to help you, while minding to Nainital Holidays.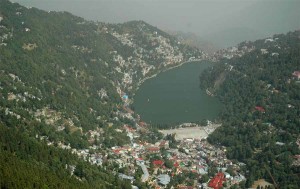 Naini Lake
Hopefully I would mean to guide you by this way of online communication to ease your Nainital Tour. You may take the Ranikhet Express from Old Delhi railway station, which leaves Delhi around 10.30 p.m. and reaches Ranikhet at 6.00 a.m. You can prefer to get down at Haldwani station, and have some pictorials of Nainital sightseeing on your way up to Nainital. From Ranikhet, you come to cab as I hired to a taxi. My taxi driver really was a good guide to introduce us with the Nainital Tourism. There is also an elite list of hotels in Nainital, serving me with the great hospitality. So, I quickly checked in to rest for my Nainital tourist places.
On the first day, the most enchanting view of the Naini Lake had evoked me to wake up early every morning. Merino's cafe near the Naini Lake was fulsome of delicious breakfast. After I knew special to my trip from locals, Zoo was abundant of the beautiful flowers, but the main attraction in the Zoo was the Snow Leopard. On the way back to the hotel, I banked some enchanting experience such as Merino's cafe and Zoo.
On the second day to my trip, I commenced for Mukteshwar Peak early in the morning. It is a 2-hour drive from the city. We clicked some pictures of apple orchards on the way. There is a famous temple at the peak of Mukteshwar and the exciting views of scenic beauty.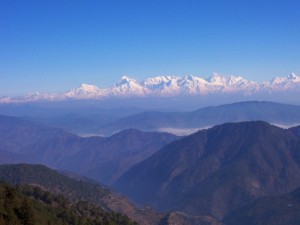 Mukteshwar Peak Nainital
My taxi driver introduced me with Ghorakhal tea estate, a beautiful tea garden, while returning to Mukteshwar peak. I inhaled a long of fresh air and the dustless gulp of clean oxygen there. Truly it has been as an important page to my diary.

On the third day, I relished a lot, visiting the local market. I had breakfast of Aloo Poori at a shop in Mall Road, and then went to purchase the souvenirs from there. With a long walk along the lake and several good pictures, I rolled up reminiscing clicks to remind me my trip that was beautiful of majestic nature. Again I hope to go there when to get off the work.