Are you looking for an escape route from the drudgery of your daily life? Kashmir is the best bet. Kashmir is truly a destination out-of-this-world. Its unparalleled charm has been the muse of travellers, authors and poets for centuries. Its rejuvenating natural beauty and serene environment will capture your heart. Treat your senses with breathtaking natural beauty, sow-capped mountains, salubrious climate, boat ride on Dal lake, blooming gardens and adventure sports on Kashmir tour.
Come summers and tourists from across the globe plan Kashmir Tour for pleasurable and memorable holidays. From adventure sports to peaceful settings, there is so much one can enjoy at this incredible tourist destination.
Gulmarg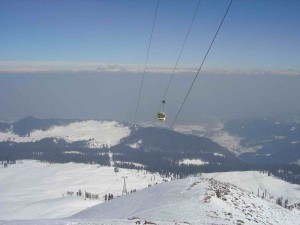 Gulmarg Tour
Popular called the Meadow of flowers, Gulmarg is a breathtakingly beautiful destination of Kashmir. The grassy hills peppered with flowers of different hues are a treat to the soul. Relax in its wonderful surroundings and surely you will remember the experience for long. It is also a popular destination for golf. A variety of flowers can be seen here.
Srinagar
It is the capital of Kashmir which takes immense pride in its attractions. Dal lake and Mughal Gardens are the most famous attractions of this destination. The lake is extraordinary beautiful offering picturesque views. Enjoy a stay in a houseboat on the lake for pleasurable accommodation. Enjoy the charm of the lake on a boat ride. The Mughal Gardens overflow with colourful flowers and never fail to rejuvenate the visitors to the hilt.
Sonmarg
This adventure-filled destination is popular for offering great opportunities for adventure sports. Tourists from far and wide come here for plunging into the joy of skiing, camping, trekking and rafting. It is famously known as the Golden Meadow. It is ideally located at an altitude of 2,740 m above sea level.
Patnitop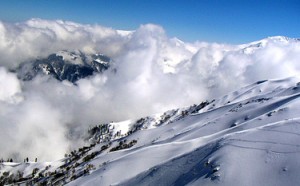 Patnitop Tour
Patnitop beckons you to get soaked in the mesmerizing natural beauty. It gives you an opportunity to relax and rejuvenate completely. Its picturesque landscape, gushing waterways, golf course, freshwater springs and snow-capped mountains attract tourists from far and wide.