India Wildlife Tour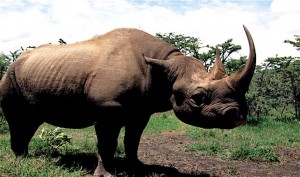 Indian Wildlife Tour
The fascination of my heart towards wildlife made me plan India wildlife tour. I along with some of my friends decided to cover some of the National Parks and wildlife sanctuaries of India. We short listed the following wildlife destinations- Gir Wildlife Sanctuary, Bandhavgarh Wildlife Sanctuary, Panna National Park and Sundarbans wildlife sanctuary.
Since we were going to some of the finest and popular wildlife destinations of India I had high expectations. I had always cherished a desire to visit all the famous wildlife sanctuaries and national parks of India and here was my chance to visit at least a few.
Well, almost all our wildlife safaris went great and we could sight a wide variety of wildlife species such as lion, leopard, jungle cat, ratel, hyena, porcupine, crocodile, wolf, wild dog, caracal, hyena, Chinkara and nilgai. The guides were also good and experienced and acquainted us with valuable information about the wildlife destinations and their enchanting creatures. In all the wildlife destinations we were booked in the guest houses inside the forests which in itself was a great experience.  We got perfect opportunity to experience the wilderness.
Gir Wildlife Sanctuary, Gujarat
It is the only natural habitat of the pure Asiatic Lions and was established to protect the last wild population of Lion outside the African regions. Located in Gujarat, this Park boasts of around 300 Asiatic lions. It also has around 210 leopards. Its landscape is also picturesque. It has three water reserves where a variety of water birds can be sighted.
Bandhavgarh National Park, Madhya Pradesh
This national park is famous for its Royal Bengal Tigers. Located in the state of Madhya Pradesh, this park is known for housing the highest tiger population in India. At present the park has around 50 tigers and a variety of other wildlife species. Bandhavgarh is also known as the White Tiger Jungle as white tigers were discovered in the jungles of Bandhavgarh. However in the last 50 years no white tiger has been spotted here. The park also has an ancient fort which is worth a visit.
Panna National Park, Madhya Pradesh
It is another famous wildlife destination of Madhya Pradesh. It is a Tiger Reserve attracting tourists from far and wide. Panna is the district in which Panna National Park is located. This place is also known for its diamonds. There are around 200 bird species found inside this park.
It is a National Park, Tiger Reserve, Biosphere Reserve and a UNESCO World Heritage Site located in the Sundarbans delta in the state of West Bengal. The region of this park is densely covered by mangrove forests. It provides shelter to a variety of animals, birds, reptiles and salt water crocodile. It boasts of around 200 Royal Bengal Tigers.
A visit to all these wildlife destinations was an overwhelming experience for us. I came back home with my own record of golden memories which I will cherish for the rest of my life. Each of the above wildlife destinations had its own wonderful attractions to offer. I was overwhelmed, overwhelmed to the hilt.