Dharamshala Attractions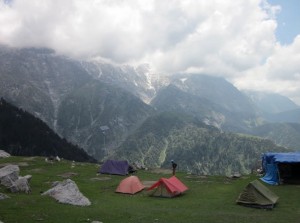 Dharamshala
On Saturday morning we a group of seven friends from Delhi boarded a bus
for Dharamshala. In the afternoon the bus stopped at a dhaba where we had rajma, rice, butter naan and salad. It was really tasty. After lunch we slept for some time and woke up to the views of lush green landscape. We reached Dharamshala after an arduous road journey of around 13 hours. But the moment we stepped into this beautiful land all our tiredness vanished like a dream.
Dharamshala is an enchanting tourist destination of North India located in the state of Himachal Pradesh. It is famous for its sheer natural beauty. It boasts of mesmerizing streams, rivers, majestic mountains, ancient temples, beautiful monasteries and waterfall. We were really excited to explore all these attractions. This destination is also a home to the well known Buddhist priest Dalai Lama. Buddhism is a major religion followed here.
As we set out on our journey we were greeted with overwhelming views of the snow-capped mountains and hills dotted with pine trees. With such an incredible natural beauty, no wonder Dharamshal has been bestowed with the title of 'Scotland of India'. It is a wonderful town with the backdrop of Dhauladhar Mountains. This town is divided into two regions: Upper Dharamshala (popularly known as McLeod Ganj) and Lower Dharamshala.
We visited the Kangra Art Museum to see the unique arts and crafts of this region. The museum houses beautiful handicrafts such as pots, paintings, sculptures which date back to the 5th century. Then we moved on to the War Memorial which was built in honor of the soldiers of Himachal Pradesh who gave their life for their nation. After praying for them we headed towards the Dal Lake which is one of the famous spots of this region. After covering a distance of 11 km from the town we reached the Dal Lake. At this picturesque lake we sat for some time to get soaked in the natural beauty. Some of the local people had come here for picnic. We interacted with them and found them really friendly.
We also visited Kunal Pathri which is famous for its rock temple dedicated to the local Goddess Kapaleshwari. It is a beautiful temple.
Post lunch, we set out on a trekking tour to Triund which is an amazing place located around 20 km from McLeod Ganj. While trekking to this place we saw some beautiful birds, goats and pigs. Our guide told us that black bear and leopard are also found here. It is the best place for enjoying trekking in Dharamshala. After reaching Triund we treated our senses to breathtaking views, gorgeous greenery and salubrious climate. It was such an overwhelming experience.