Adventure Sports Tour in India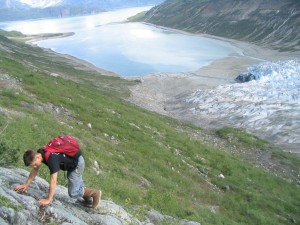 Mountaineering
I have seen the beauty, I have seen the divines, I have seen the serenity, I have seen the calmness… Yes, in the picturesque land of incredible India, I have experienced the finest adventures of my life. Since my childhood, it was my dad who encouraged me for thrilling adventure of India. From snow clad peaks to the lush greens and from golden sand dunes to the serene beaches of India – everything here is full of adventure sports.
Being a hardcore adventure freak, I have explored almost all the exciting places to see in India. But this thirst has not come to an end yet. My last exploration was a camel safari in India. Wandering the golden sand dunes on the back of a camel seems like as if you are travelling across the heaven. Though one needs to take care of several things before planning such tour to Rajasthan (the hub of sand dunes) but exploring this magical realm is just incomparable.
I started from Jaipur and my tour itinerary included places like Bikaner, Udaipur, Jodhpur, Osian, Ranakpur, Jaisalmer etc. Through the entire journey, I found this desert state so beautiful that it stole away my heart. Apart from camel safari, I have enjoyed a number of adventure sports in India. Some of these are:
Mountaineering (through snow-covered peaks, crystal glaciers, rolling meadows, jagged rock faces, verdant valleys, and meandering rivers) – highly popular in hilly terrains and hills stations in India
Trekking – popular in areas like the Himalayan & the Karakoram ranges and the surrounding valleys. The Garhwal and Kumaon regions are again frequented for the same.
Camping – leads to activities like hiking, fishing and long nature walks. Highly popular in areas like wildlife sanctuaries, hilly terrains, beaches etc.
Heli-Skiing – one of the most thrilling activities; highly popular in the state of Jammu & Kashmir.
River Rafting – lets you enjoy sailing across high currents of water. Can be opted in six different grades depending upon the difficulty levels. Places like Ladakh & Rishikesh are frequently visited for the same.
Skiing – gliding over snow is a fantasy for all adventure sports lovers. Places like Dalhousie, Dharamshala, Gulmarg, Sonmarg, Pahalgam, Manali etc. are highly frequented for this activity.
Jeep Safari – name any of the wildlife sanctuaries in India or any of the national parks, jeep safaris are the best mediums to explore Indian flora & fauna.
Motor Rallying – though this sport is recently introduced to India but is getting high response from everywhere. Various rally circuits are being designed in plains, coastal areas, hilly terrains and even mountains to make it more thrilling.
Hang Gliding – this is one such activity that makes you feels like flying as a bird. This sport is getting popular in cities like Pune, Delhi, Chandigarh, Shimla, Mumbai, Devlali, Bangalore and Kalaheti.
This way, there are ample opportunities of adventure sports in India. Ranging from fishing to wind surfing, snorkelling or even scuba diving – every activity here will leave you mesmerised. The place has so much of thrill in air that it will make you fall in love with adventure sports.